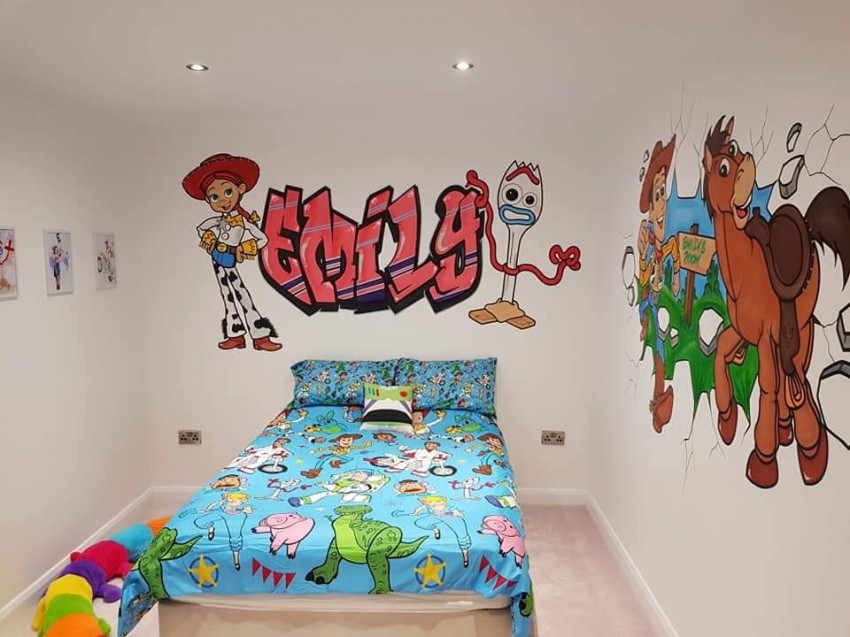 Donegal Cartoons by Jarla
Jarla Duffy has now established himself as one of IRELANDS leading cartoonists. His work covers all aspects of cartooning, from kids classes(DOODLERZ ACADEMY) to WALL cartoons /murals/graffiti style kidz names!!
Loads of themes to choose from, including marvel, Disney, fortnite, and loads more Or you give him your ideas and he'll do the rest!! Donegalcartoons also specialises in Primary School wall murals(Green flag, educational or themed) and also offers learn to draw workshops for first class(age6) upwards!!
Jarla has appeared as a guest on RTE'S OPERATION TRANSFORMATION to teach contestants to draw cartoons, on a special covid 19 episode of the show!
Thanks for visiting Donegal Cartoons site and please
contact
Jarla with any queries big or small